How to Make dumplings in Cold Winter
In cold weather, don't use leeks for making dumplings. Use it for sweet and nutritious food, and you will burst into juice with a bite. It's cold, I like to eat some hot delicacies for breakfast. A bowl of hot porridge, hot noodle soup, etc. are all standard breakfasts in our cold weather. A bowl of stomach and stomach warms up, the whole person is warm Very comfortable. Recently, my family has become fascinated by my breakfast, seaweed and minced wontons, sweet and nutritious, a bite full of juice, a great breakfast! It's so satisfying to have a bowl for breakfast on a cold day. The wontons in the south are actually similar to the dumplings in the north, except that the dough is thinner and the shape is similar to "gold ingots", and they like to eat with soup, but the filling is actually the same. In addition to the dough, the filling is also very important to make dumplings delicious.
How to make dumpling filling (wonton filling) in cold weather? The key to a delicious filling is not only the choice of meat, but also the method of garnishing and marinating the filling. There are also many ingredients suitable for making dumplings in cold weather. Don't use leeks when making dumplings in cold weather. Cabbage and radish are one of the most seasonal vegetable choices. The dumpling stuffing method to be shared here is made with seaweed and seaweed. It is a type of seaweed that grows in the intertidal zone. It has a high crude protein content, and also contains a variety of vitamins and trace elements such as calcium, potassium, and magnesium. It is nutritious and delicious. It is also a very good choice for dumpling fillings. With a little coriander, it is fragrant and appetizing. My family likes it very much. Basically, it is made every three to five times. The adjusted fillings are great for making dumplings, steamed buns, or wontons.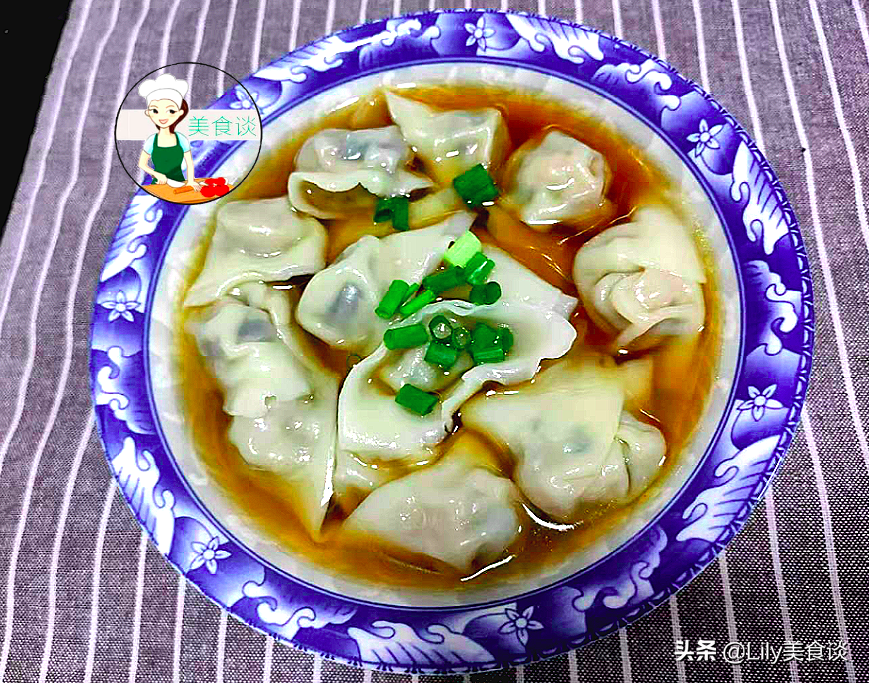 If you want this stuffing to be delicious, the method is also very particular. Pork is the first choice to choose 7 points lean and 3 points fat. This kind of meat filling is delicious. The prepared minced meat is mixed with the fillings and mixed evenly. You need to add a small amount of water and stir until the meat filling is strong. You can use green onion and ginger water to fully absorb the water in the meat filling. This step is delicious and juicy. The key is that the stirred dumpling stuffing needs to be marinated to make it more delicious. It can be marinated in the refrigerator for 1 night before going to bed. Wrap it in the morning and cook it in the pot, or it can be wrapped and frozen. It is very convenient to cook as much as you want. It's great for breakfast or dinner. In cold weather, my son is obsessed with eating it for breakfast. It is sweet and nutritious. He bursts into juice with a bite, making breakfast a must! Let's take a look at the detailed approach.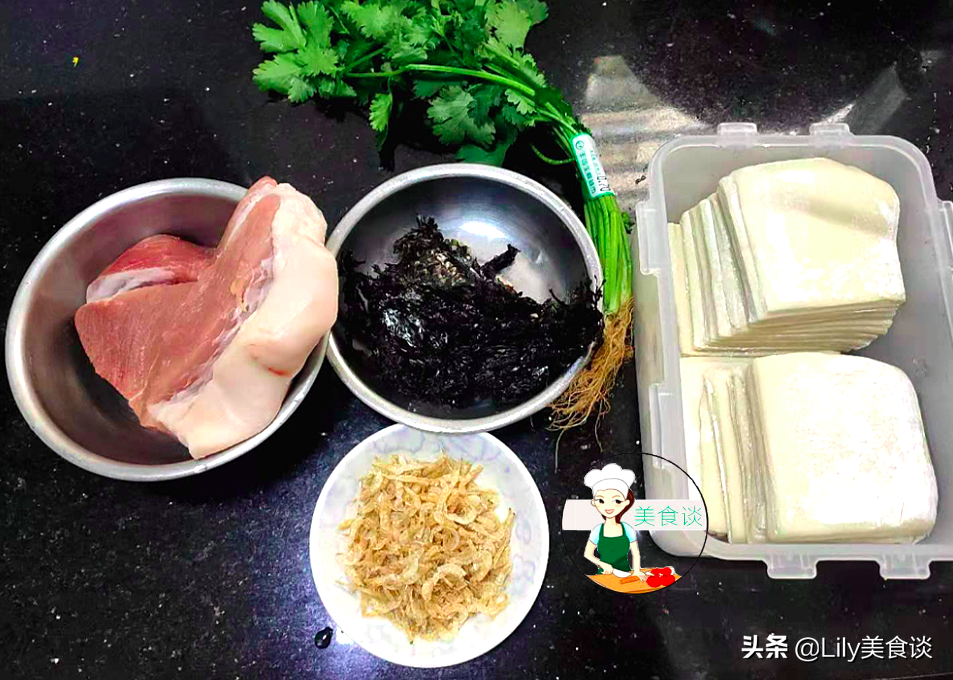 【Seaweed and Minced Wonton】
Prepare ingredients: half a catty of pork, right amount of seaweed, right amount of shrimp skin, one catty of wonton skin, right amount of coriander.
Prepare ingredients: appropriate amount of light soy sauce, a little oyster sauce, a little pepper.
Detailed approach:
1. Wash the coriander and chop it for later use. Wash the pork and cut it into pieces, then put it in a meat grinder and mix it up into a plate for later use.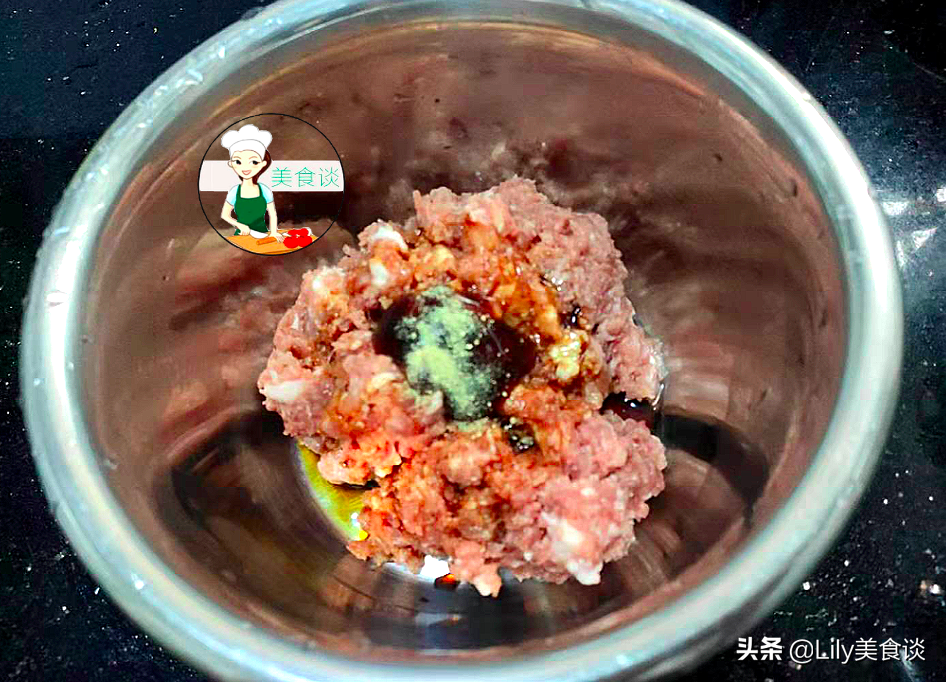 2. Add appropriate amount of soy sauce, oyster sauce and pepper to the minced meat. Add water in portions, stir vigorously, and marinate in the refrigerator for 1 hour to taste.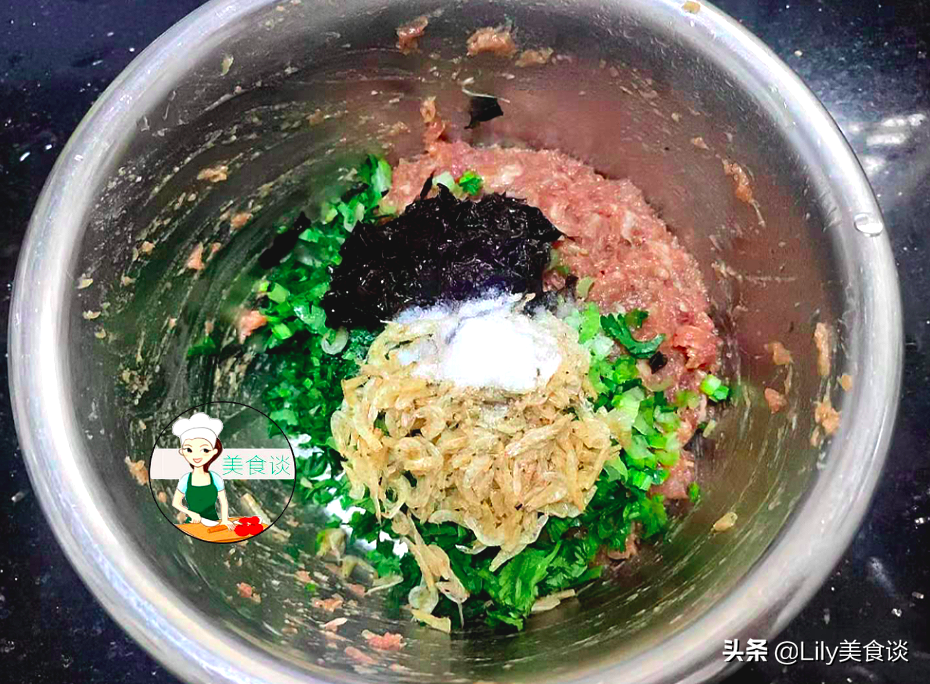 3. Add the marinated meat stuffing to the chopped coriander, seaweed and shrimp skin and a spoonful of salt.
4. Stir all the ingredients and minced meat together and set aside. (The filling part is ready).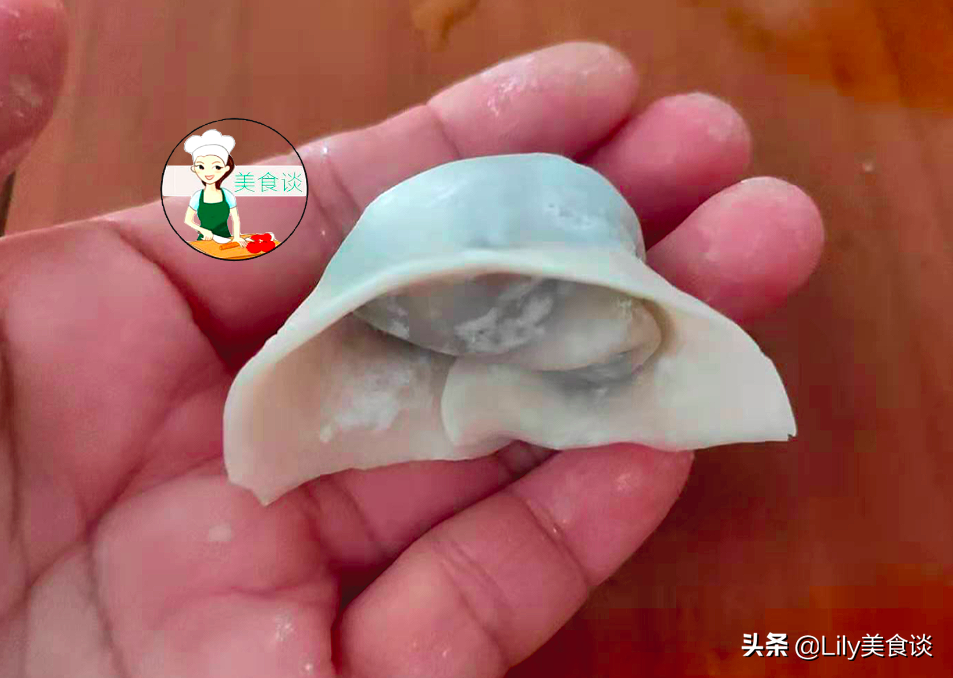 5. Take a piece of wonton wrapper and put it in an appropriate amount of meat, tighten the mouth and wrap it. What is made here is in the shape of gold ingots.
6. Wrap the rest of the dough in the same way and put it in a tray for later use.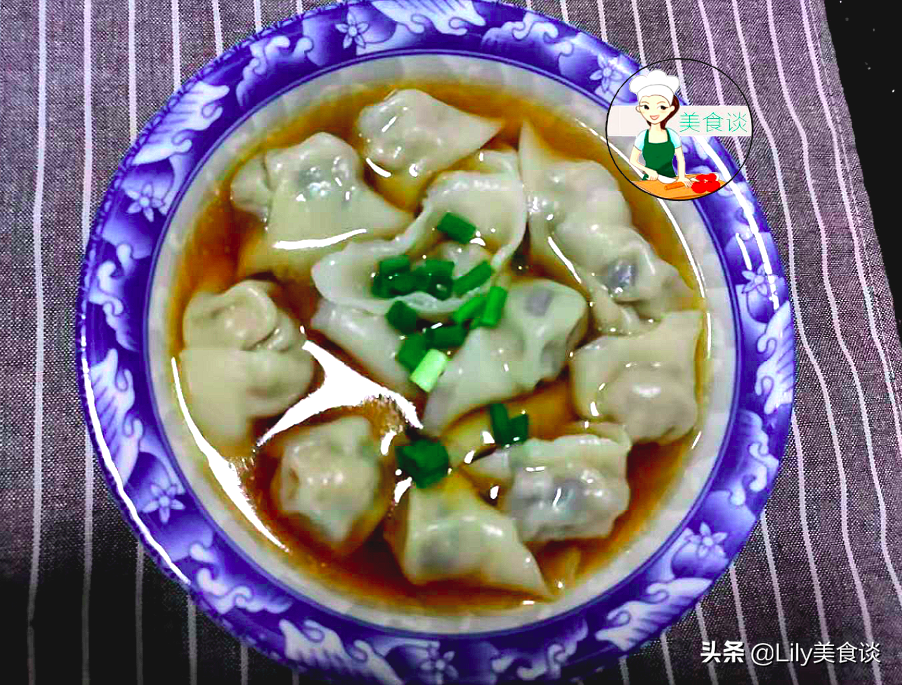 7. Boil in the pot, add the wontons and cook them, add the right amount of water, a spoonful of light soy sauce, and a little oyster sauce in a bowl, then serve. If you like hot and sour soup wantan, you can also make a sour soup (soy sauce, chili sauce and vinegar mix). This is a home-cooked version: seaweed and minced wonton will be ready. The wonton will be smooth and smooth. It is delicious and full of juice after a bite. The seaweed and meat fillings are particularly delicious, and the appetizing coriander is so delicious. For cold weather, a bowl of breakfast is delicious and nutritious. It is full again, a bowl of hot soup and meat and vegetables are warm and full of energy all morning. Simple, nutritious and delicious recipes are shared with you. If you like, you can try it.
Cooking tips:
1. Pork is recommended to choose 7 points of lean meat and 3 points of fat meat together. Add the ingredients and a little water and stir together to make the meat more tender and juicy.
2. Side dishes Here is the matching seaweed and coriander as the filling. The seaweed tastes very fresh and sweet. It is fresh and delicious when used as the filling. It is also more appetizing and delicious with coriander.
3. The wrapped wonton can be frozen in the refrigerator. When you eat it for breakfast, you can cook it in a special way. Adjust a soup you like according to your preference. It is simple, quick and nutritious and delicious for breakfast.