How To Make Fried Delicious Marinated Beef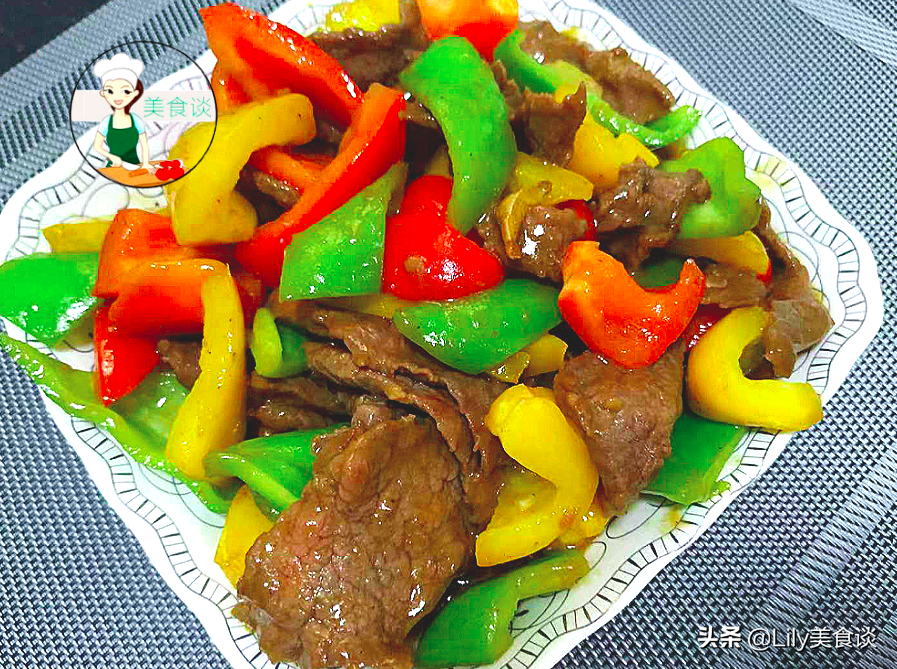 How to marinate beef more tenderly? With 10 years of chef experience and mastering this order, the beef is tender and smooth. Beef is a very common meat ingredient in our daily life. Autumn and winter are also the best seasons to eat beef. Beef is rich in nutrients, high in protein and low in fat, and tastes delicious. It is loved by diners. Different parts of beef have different tastes and cooking methods. Some are suitable for stewing and some are suitable for frying. You can buy them according to your needs. The beef that is bought generally needs to be processed briefly and then cooked, so that the beef that comes out is delicious. Stir-fried beef is one of the very common practices in daily life. If you want to stir-fry beef to be tender and delicious, marinating the beef is the key step. Picking proper beef, whether it is used for stir-frying or cooking porridge or barbecue Wait, it tastes very tender.
First of all, the beef we bought should not be cooked as fresh as it is. The fresh beef we bought needs to be acidic. In this step, put the cleaned beef in the refrigerator for 1 hour. The choice of beef is also particular. Generally, the beef that is fried and cooked in porridge is the part of beef tendon and tenderloin. The taste of this part of beef is more tender and crisp. In addition, it is also very important when cutting beef. Observe the growth pattern of the beef. If the texture of the beef is vertical, then we must cut it horizontally, not along the pattern, so that it is easy to cut the beef. . When cutting beef slices, a thick bottom of 1-2 mm is generally sufficient. It is not good to cut too thin, and it is easy to break.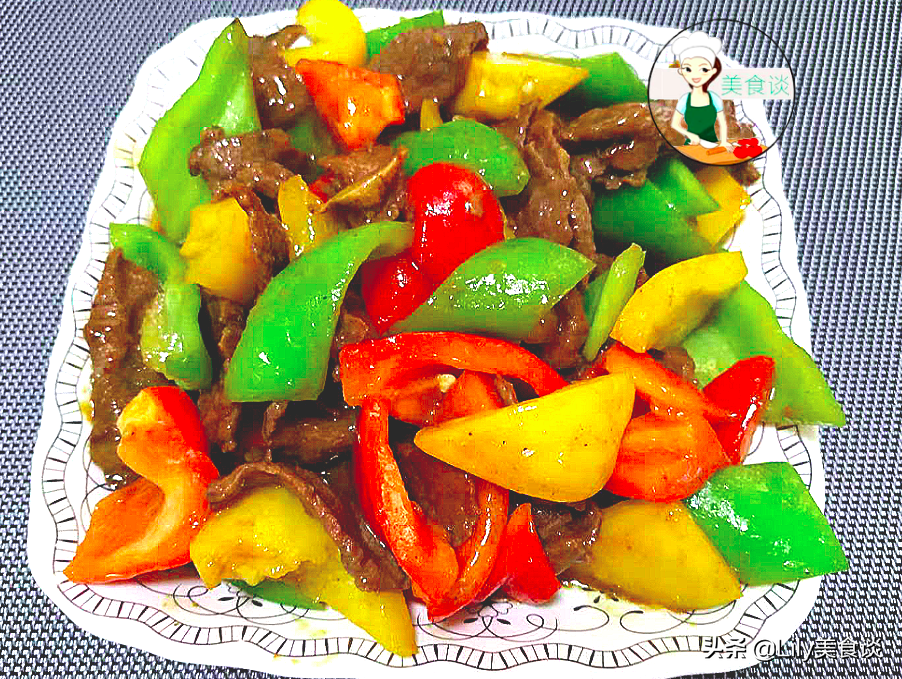 The most important thing when marinating beef is the order and secret of marinating beef shared with me by a chef friend who has been cooking for 10 years in the restaurant: first prepare the scallion and ginger water (50 grams per catty of beef), and then add the beef first A little oyster sauce, a little dark soy sauce, color and marinate it (note: the marinated beef cannot be put in wine or cooking wine, which will deteriorate the beef and accelerate the beef aging). At this time, we will add the prepared green onion and ginger water and stir quickly To absorb, add a little salt in the middle of the process. Salt can quickly absorb the water and make the taste more tender. After the beef is smashed, add an appropriate amount of egg white and stir again. After the egg whites are fused, add a little cornstarch and stir evenly. Finally, add a little oil to lock the moisture of the beef, put it in the refrigerator and marinate it as you eat. The beef marinated in this way is tender and smooth, and it is very tender when cooked in porridge, stir-fried, and shabu-shabu.
Next, I would like to share with you a recipe for stir-fried beef with colored peppers. Only then did I realize that cooking wine should not be added to the marinated beef. The chef taught me a trick. The beef is tender and not dry. Let's take a look.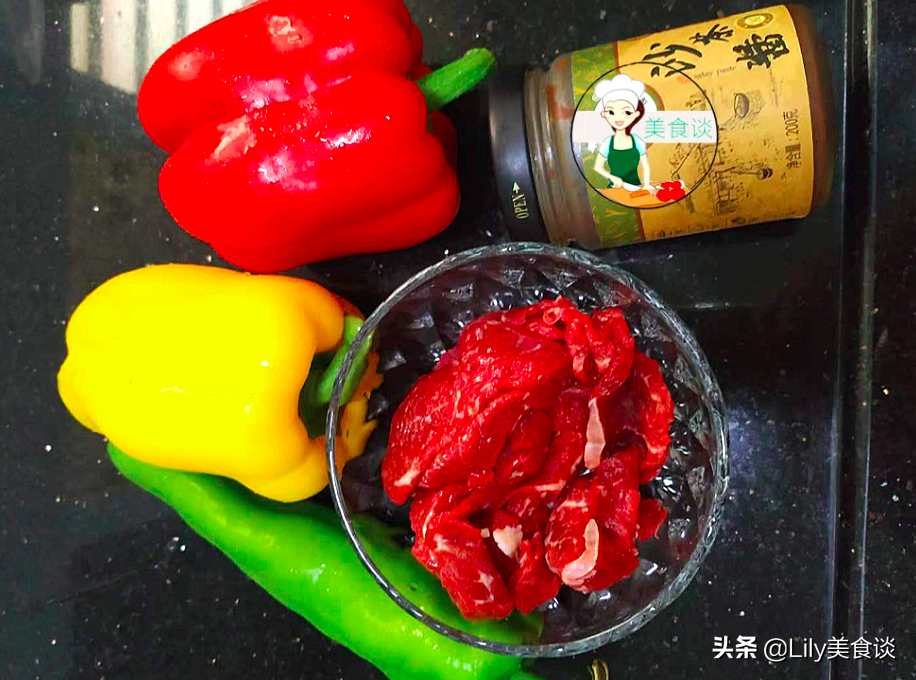 【Fried Beef with Bell Pepper】
Prepare ingredients: appropriate amount of beef, appropriate amount of colored pepper, appropriate amount of green onion, and a little shredded ginger.
Prepare the ingredients: a spoonful of tea sauce, a spoonful of soy sauce, a spoonful of cornstarch, a little oyster sauce, a little soy sauce, and an appropriate amount of oil and salt.
Detailed approach:
1. Wash the beef and cut into thin slices for later use, cut into 1-2 mm slices, not too thin or too thick. Wash and shred ginger and set aside. Add ginger and green onions to a little water to grab the green onion and ginger juice and set aside.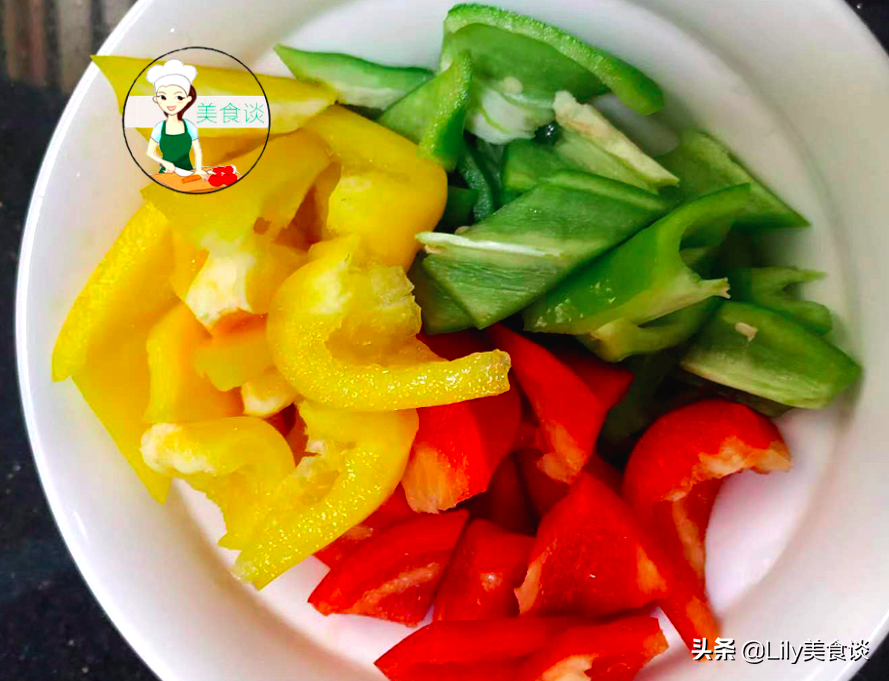 2. Wash the colored pepper, remove the seeds and cut into small pieces for later use.
3. The key to marinating beef is tender and smooth: Put the beef into a bowl, add a little oyster sauce, an appropriate amount of sand tea sauce, and a little cornstarch, mix well.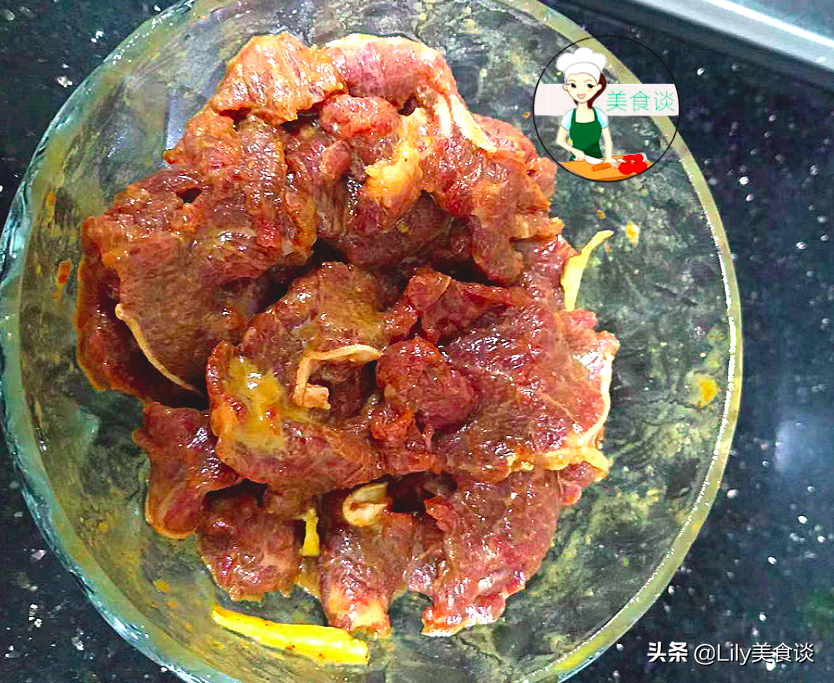 4. Then pour in the green onion and ginger water and mix well. Add a little salt in the middle. The salt can quickly absorb the water and make the beef more tender. After the beef is stirred vigorously, add a little egg white and stir well, and finally add a little oil to keep the moisture in the beef. (The amount of onion ginger water is about 50 grams of onion ginger water for 1 catty of beef).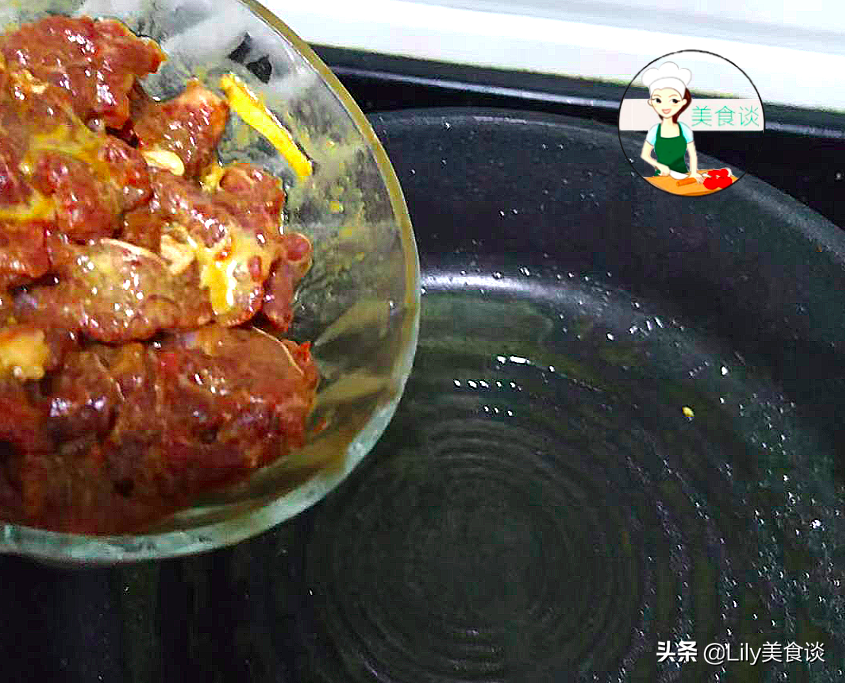 5. Heat the pot, pour the beef with cold oil in the hot pot, and fry until 6 mature.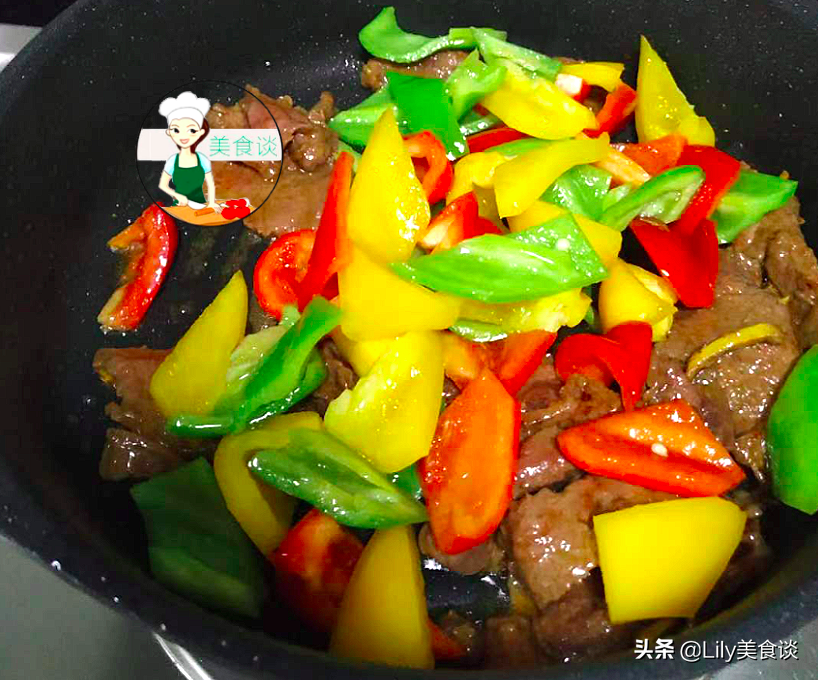 6. Add the colored peppers and fry until they are broken.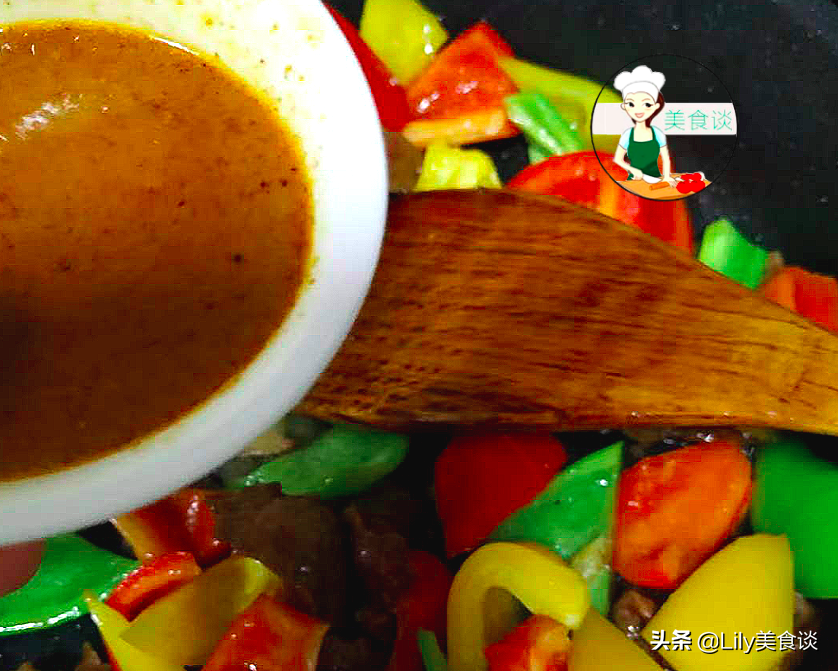 7. Finally, pour in (half a spoonful of sand tea sauce, half a spoonful of soy sauce, a spoonful of cornstarch, and mix well with appropriate amount of water). Stir and stir evenly to get out of the pot.
Put it out of the pan and serve it on the table. Such a homemade version: Stir-fried beef with colored peppers is ready. The beef is delicious and tender, the colored peppers are crisp and tender, and the flavor of the sauce is very appetizing. Eat and eat. Meat and vegetables are also very nutritious, and the color looks very appetizing. Master this method of marinating beef and master the time during the frying process. The fried beef is fresh and tender and especially delicious. Simple and delicious way to share with you, you can try if you like.
Cooking tips:
1. The beef is marinated in advance, so that it will be more tender and delicious when fried. Marinated beef is also mentioned in detail in a particular article.
2. The time to fry beef is also very important. Don't fry for too long, otherwise the beef will get old.
3. The beef has been marinated, and you can also mix and fry with a sauce you like, so that the fry is more fragrant, and the sauce can be adjusted according to your preferences.